abaer@clegal.com [vcard]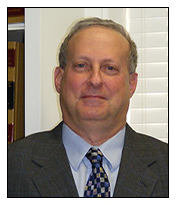 Adrian ("Ardie") Baer focuses his law practice in the areas of bankruptcy, real estate, and public law. Ardie's bankruptcy and workout experience includes the representation of debtors, creditors, and trustees in a wide variety of Chapters 7, 9, 11 and 13 cases involving businesses, political subdivisions, and complex individual estates. His workout representations include representation of bondholders and quasi-governmental creditors.
With respect to real estate, he has been involved in finance, construction law, preparation and negotiation of documentation for real estate acquisitions and sales, leases, historic preservation, and land use.
Ardie has also worked on a wide variety of matters involving municipal government including finance matters, annexations, utility certification and rate regulation, negotiation of contracts for public services provided by municipalities, federal grants, intellectual property, preparation of complex ordinances, and lobbying matters.
He was assistant city attorney and senior assistant city attorney with the City of Houston Legal Department from 1978-1984. He is licensed in Texas and Illinois and in the United States District and Bankruptcy Courts of the Southern District of Texas and the Northern District of Illinois.
Ardie graduated from Vanderbilt University with a B.A., cum laude with distinction in English, and received his law degree from University of Texas at Austin. He is a member of the State Bar of Texas, the State Bar of Illinois, and the American Bankruptcy Institute.
Practice Areas:
Bankruptcy; Real Estate; and Public Law